Synthetic Lawn, Grass & Turf Installations
Serving Palm Beach, Martin and Broward County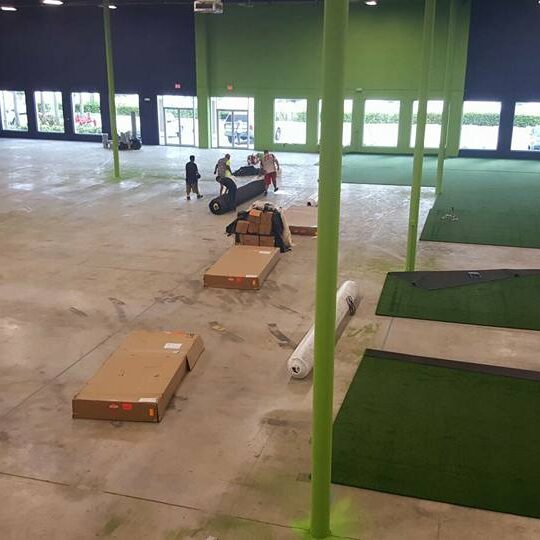 Synthetic lawns are just the beginning of the products we have to offer!
Fans of our Palm Beach Turf lawns should know that there are an ever-growing number of ways to enjoy synthetic turf. From synthetic lawn turf to practice putting greens and playground turf to pet runs, we offer timely and professional installation and are happy to supply our customers with the industry's finest fake turf at prices they can afford.
Our experienced design and installation team will work with you to create the synthetic turf products of your dreams.
Look to Palm Beach Turf for a variety of fake turf applications including:
Synthetic lawns
Landscaping turf for homes or
commercial buildings
Backyard golf greens
Indoor putting greens
Playground turf
Sports turf
Pet turf
Rooftops, decks and patios
Residential and commercial applications
Learn more about our synthetic lawn grass and let Palm Beach Turf supply you with the artificial turf you need and the custom installation you desire. We are proud to offer residents of Palm Beach County synthetic lawn and turf that simply looks better longer. Whether you're interested in our synthetic lawns or any of the many other installation ideas we have available, you can expect a finished product built for durability and created to look green and pristine for years to come.
More and more of your friends and neighbors are choosing synthetic lawns for their homes after learning of the many benefits synthetic turf offers. As your resource for Palm Beach County synthetic lawn grass, putting greens, pet turf, playground turf and more, Palm Beach Turf is your one-stop source for all things artificial grass. Learn more about our state-of-the-art artificial turf and its many applications, and let's talk about your custom installation today.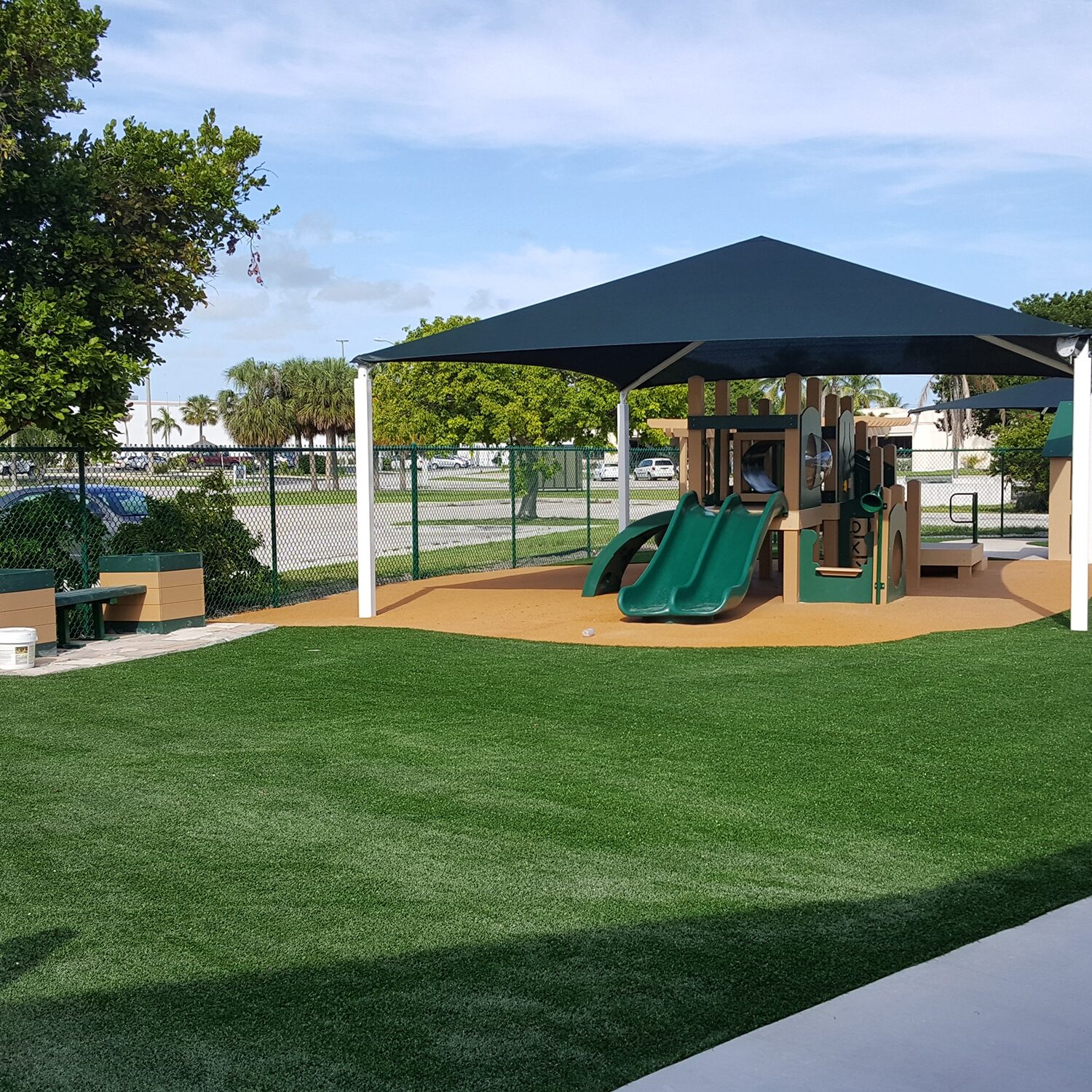 The Palm Beach Turf Difference
At Palm Beach Turf, we are committed to making our customer's experience convenient and expedient. We providing our clients with the most natural looking, feeling and performing synthetic turf products available in the marketplace. Our goal is to take your vision and turn it into reality with a beautiful design that is professionally installed, giving you the user-friendly space you want, need and deserve.
Synthetic turf is basically a commodity with many of the competing brands being made by the same manufacturer on the same machines and shipped as white labeled goods. Each synthetic turf dealer has a list of Benefits and Features (BF) relative to their turf; anti-microbial, anti-static, cooling attributes, better drainage, tougher backing, longer thatch,better infill, stronger seams, etc. etc.
Palm Beach Turf will assist you in choosing the right turf for your project, based on your vision and your preferences. Our goal is to professionally install your chosen synthetic turf product, resulting in a beautiful user-friendly space for relaxation and recreation.
Latest Project
Our clients wanted to give their patio and pool area a complete, maintenance free makeover. We added synthetic turf to the patio area around the stepping stones creating a gorgeous entrance way to the pool.
We just used PB Turf to redo our backyard and put in a putting green. They exceeded our expectations! Staff was very professional, friendly and clean. We would highly recommend using PB Turf again!
-Clayton I
These guys installed absolute quality turf with A1 service and installation. I shopped around, the attention to detail and expert guidance made it an easy call. I have two boxer puppies that run LAPS on the turf and it hasn't budged a bit. Niel recommended a great spot for a putting green so I had to throw it in the bag. No cutting or watering makes it easy keep the yard looking prime with no effort. Highly recommend.
-Tony R
Wanna thank Palm Beach Turf for the awesome transformation in the yard! Couldn't be happier with the whole experience! We love our new CARE FREE yard!
-Arman W